Il a créé une des chansons les plus mythiques de l'histoire. À la fin des années 60, Leonard Cohen signe, comme Bob Dylan, chez Columbia, et devient une légende. Mais sa carrière prendra un tournant inattendu. Découvrez l'histoire qui l'amènera à se reconstruire et à s'affirmer comme l'un des artistes les plus importants de notre époque. Une inoubliable balade à travers la chanson qui a marqué nos vies.
Les réalisateurs et producteurs Dan Geller et Dayna Goldfine ont pris pour élaborer leur dernier documentaire un point de départ qui pourrait paraître assez improbable : évoquer l'artiste et l'homme Leonard Cohen à partir d'un de ses morceaux phares, Hallelujah, et des différentes reprises qui en ont été faites. Ou plutôt les plus célèbres d'entre elles, car impossible de toutes les citer, il y en aurait près de huit cents. Ce prétexte de départ n'empêche nullement ce film de donner un aperçu assez complet de Leonard Cohen.
Artiste canadien aux multiples facettes – écriture, composition musicale, peinture – Leonard Cohen après avoir publié romans et recueils de poésie dans les années 50 et 60, débute une carrière d'auteur, compositeur et interprète en 1967, alors qu'il a trente trois ans, un âge auquel beaucoup d'artistes à cette époque sont à l'apogée de leur parcours, voire ont mis un terme à celui-ci ; volontairement ou non. 
Sa discographie, compte quinze albums marqués souvent par une profonde mélancolie, un humour sombre et désabusé. A peu près au mitan de sa carrière, en 1984, sort son septième album, Various positions, que sa maison de disques, Columbia refusera de sortir aux Etats-Unis, le jugeant trop faible au regarde de ses compositions. Parmi les morceaux qui composaient cet album, deux chansons magnifiques se distinguaient : Dance me to the end of love, mais aussi celle qui constitue l'axe de ce documentaire.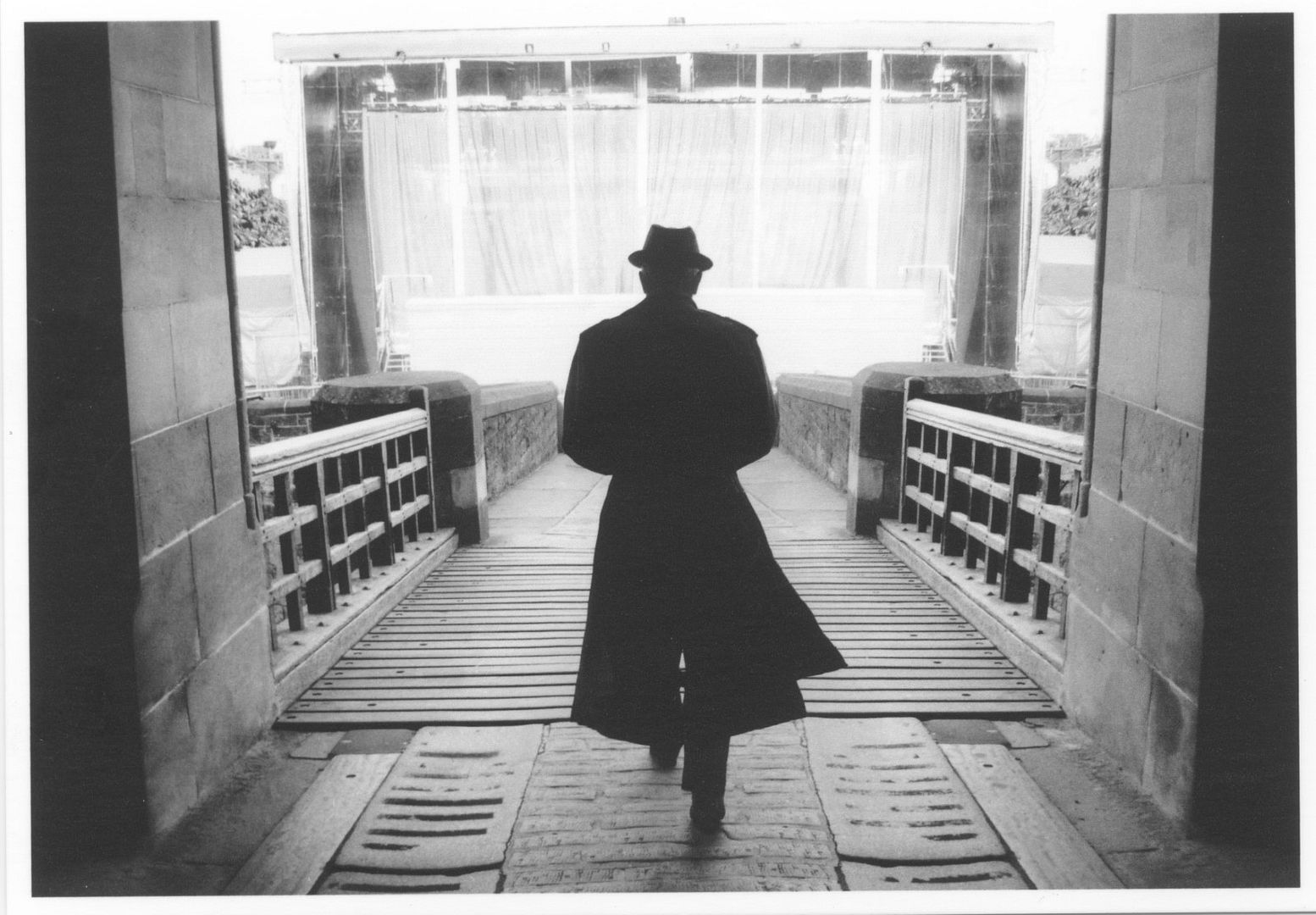 Hallelujah, les mots de Leonard Cohen, en nous décrivant cette chanson, sa genèse, certaines reprises qui en ont été faites, nous parle de son auteur, de sa personnalité, mais aussi du processus créatif, et aborde de nombreux thèmes. Si la carrière et les compositions de l'artiste sont bien sûr très largement évoquées, sa vie personnelle, si riche fait aussi l'objet de passages nous rappelant à quel point les deux sont liées. De très beaux moments nous sont révélés grâce à de précieuses archives : des interviews, des extraits de concerts, sa retraite au Mount Baldy Zen Center où il sera ordonné moine bouddhiste et bien sûr le moment où Leonard Cohen a dû reprendre le chemin des salles de concerts à travers le monde.
En 2004, l'artiste apprend que sa manager a détourné une grande partie de son patrimoine. Quelque temps plus tard, l'artiste partira alors dans une tournée mondiale qui remportera un très grand succès. 
Ce documentaire, qui avait été initié de longue date avec l'accord de Leonard Cohen, décédé en 2016 en plein milieu du parcours créatif du film, doit beaucoup aussi aux interventions de personnalités comme John Lissauer, producteur, musicien et compositeur ou Dominique Issermann. Le premier a beaucoup travaillé avec Leonard Cohen durant des années. La seconde partagea la vie de l'artiste dans les années 80. Leurs témoignages témoignent de la complexité de l'artiste et de son obstination à créer des chansons avec patience, minutie et perfectionnisme. La preuve avec les carnets de Leonard Cohen qui sont ici dévoilés pour la première fois et où l'on découvre les paroles manuscrites de Hallelujah. Hallelujah qui constitue ici une injonction moins strictement religieuse que spirituelle, que philosophique, au sens d'aimer la sagesse, d'être dans l'acceptation.  
On croise aussi Judy Collins, Bob Dylan, Jeff Buckley et Rufus Wainwright entre autres artistes. Mais aussi John Cale. Le film offre de très beaux moments musicaux, l'émotion l'emportant souvent en visionnant certains passages, notamment ceux avec Jeff Buckley ou cette interprétation habitée de Leonard Cohen en concert, à genoux sur scène. Hallelujah, les mots de Leonard Cohen réussit donc le pari de partir d'un moment clé de la carrière d'un artiste pour offrir une vision d'ensemble de celui-ci. 

19 octobre 2022 – De Daniel Geller et Dayna Goldfine, avec Leonard Cohen, Bob Dylan, Jeff Buckley
Cinéphile exigeant mais bienveillant, préférant voir l'image à moitié pleine que l'inverse, passionné de cinéma d'auteur comme de films de genre et pratiquant le théâtre en amateur.